# About sheets
# What are sheets?
You have likely come across spreadsheets and similar table views in products like Microsoft Excel, Google Sheets, Airtable, Smartsheet, and others. In summary, JXL is the power of Jira blended with the simplicity and usability of this spreadsheet concept. It allows you to effortlessly view and inline edit all your Jira Issues in one place.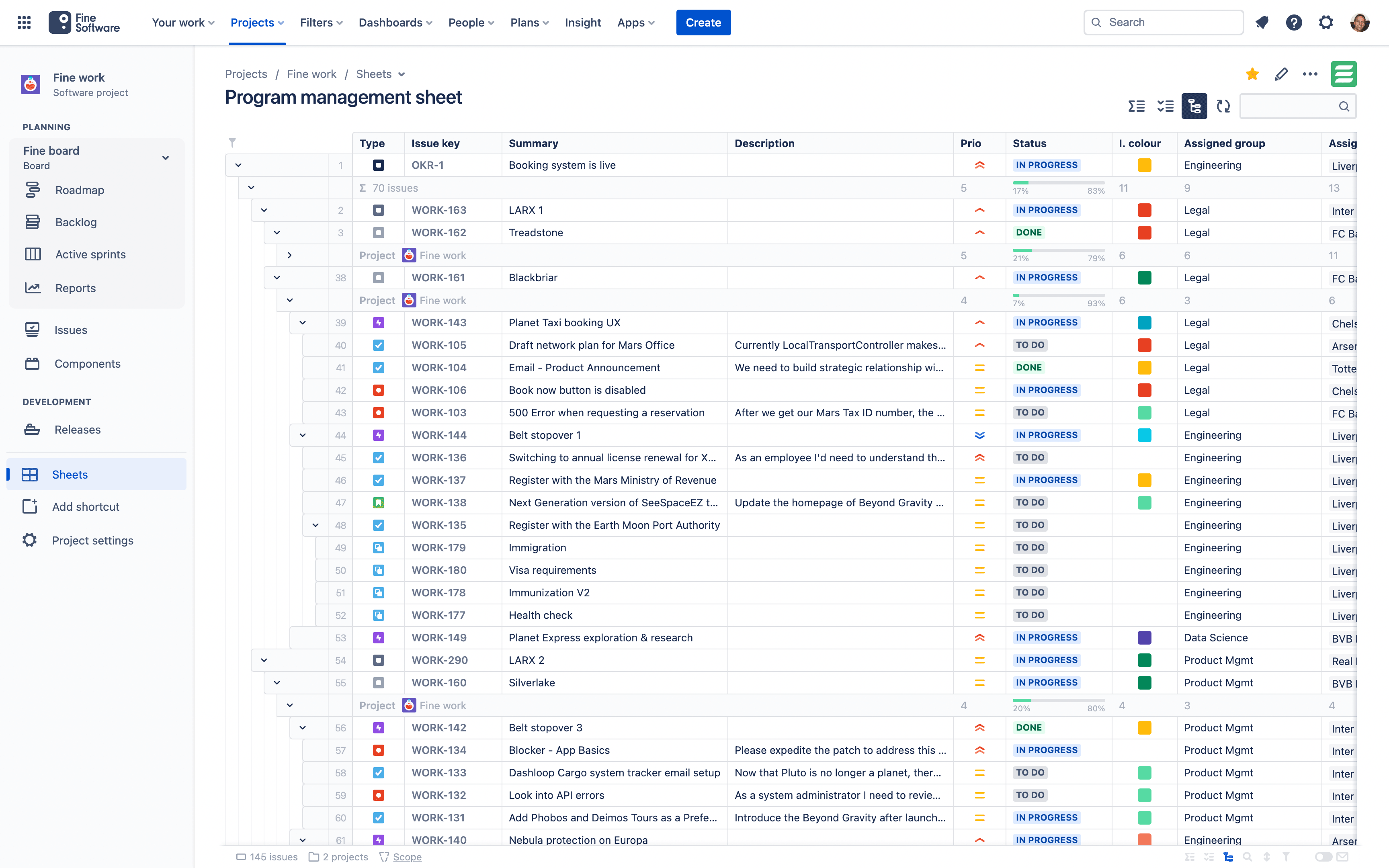 Think of a Sheet in Jira as an entity similar to a Board (i.e. Scrum and Kanban views in Jira Software), a Queue (Jira Service Management), or a Filter. A Sheet has a configurable scope, which determines the Issues it lists. It can be further configured with regard to its content and appearance, e.g. which table columns (Jira Fields and other data) it shows in what order, its title, etc.
After installing the JXL Jira app, you will notice a Sheets item in your Jira Project navigation sidebar. Click on it to get started with your first Sheet.
# Navigating sheets
To switch from the Sheet you are currently looking at to a new Sheet, open the sheets menu by clicking on the Sheets button at the upper left corner of the page, and choose the Sheet you would like to open.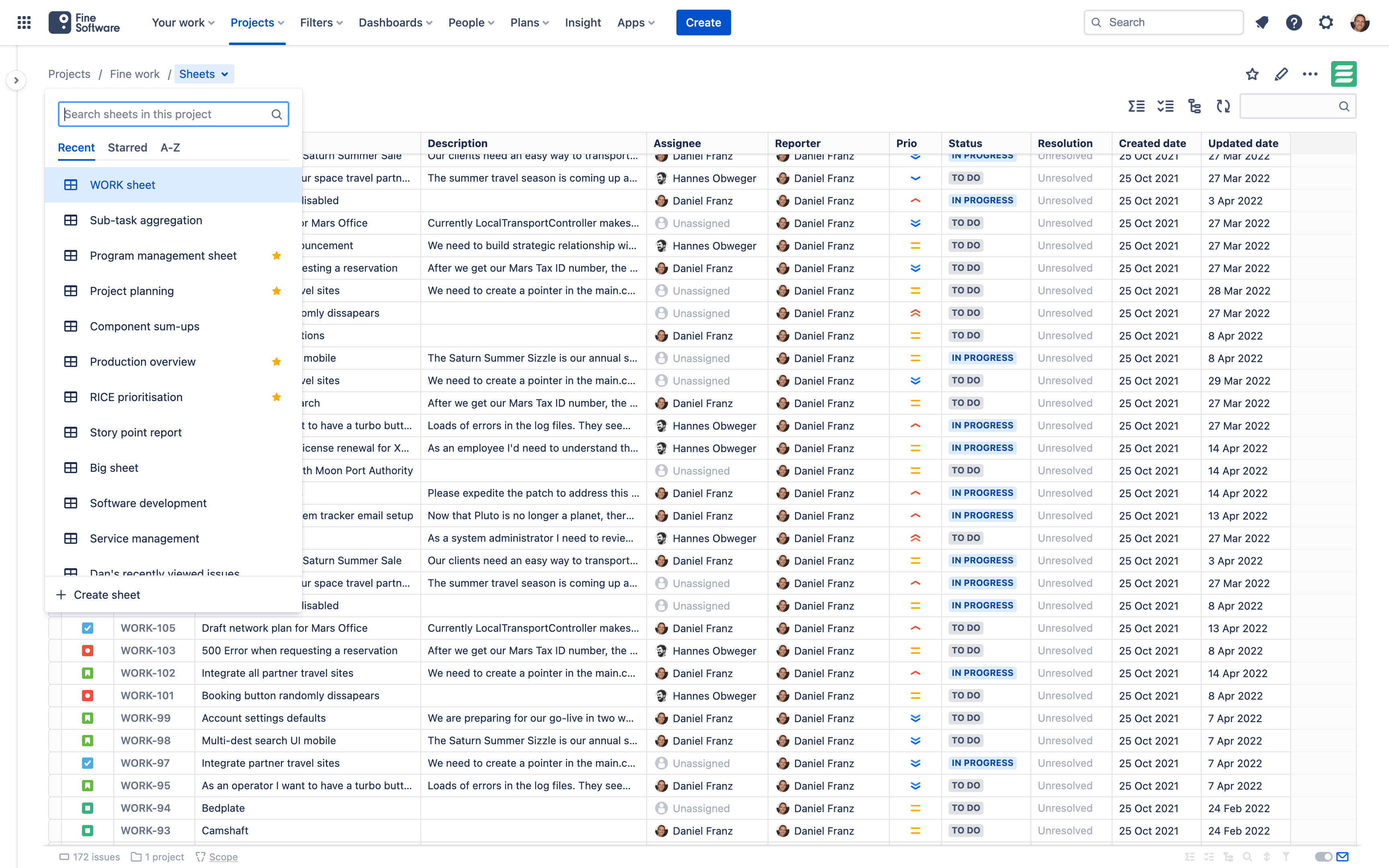 Keep in mind
Sheets are saved in Projects. I.e. if a Sheet is located in "Project A", you won't be able to open it from the Sheets menu in "Project B". First, go to "Project A" using the Projects menu in the Jira navigation header bar, click on Sheets in the navigation sidebar, and then if needed switch to the Sheet you are looking for using the Sheets menu as explained above (Sheets button).
You can also find all your recently used Sheets in the sheets directory.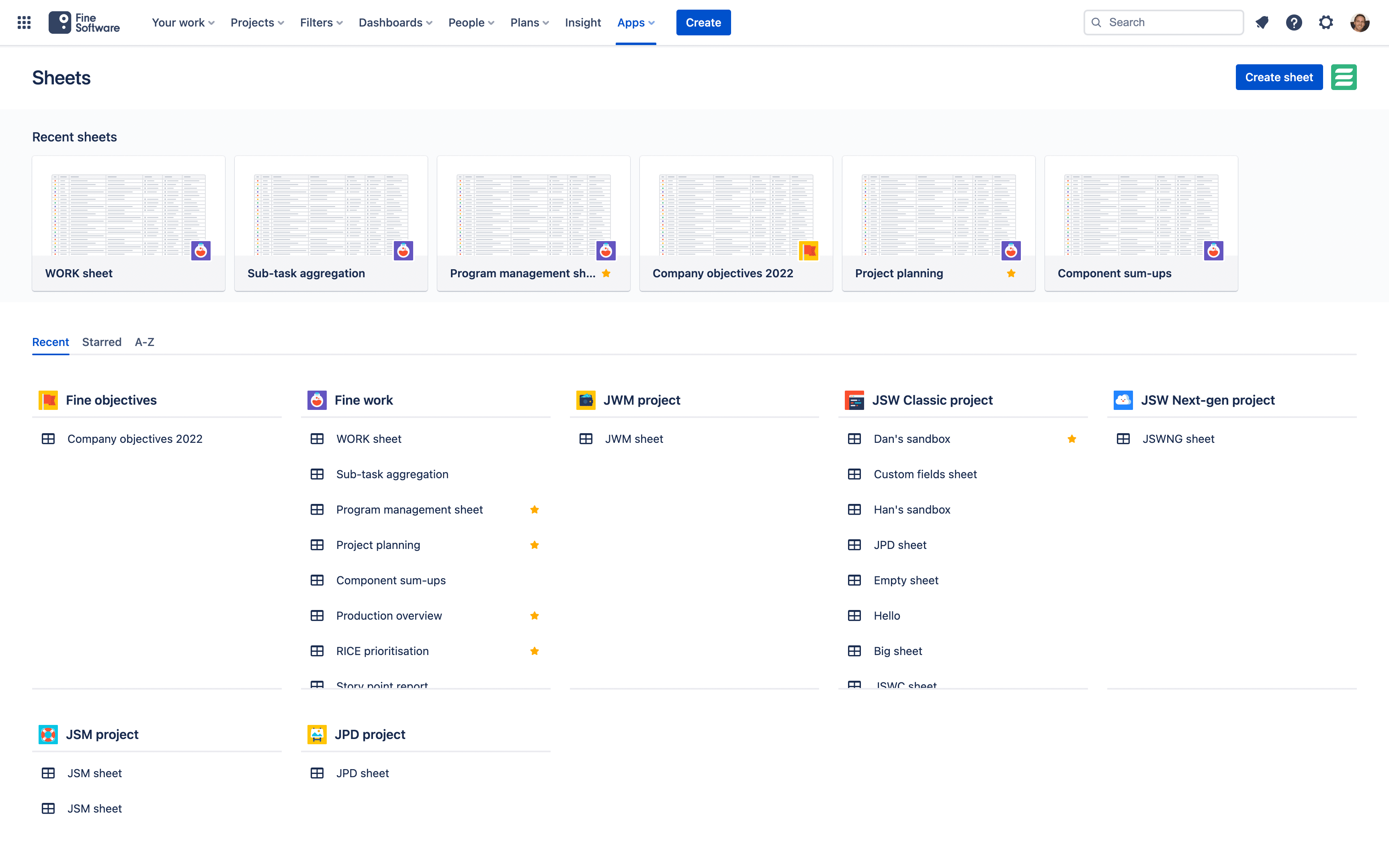 In JXL for Jira Cloud, open the Apps menu in the Jira navigation header bar and choose Sheets.
In JXL for Jira Data Center and Server, open the Sheets menu in the Jira navigation header bar and choose View all sheets.